Abingdon Pottery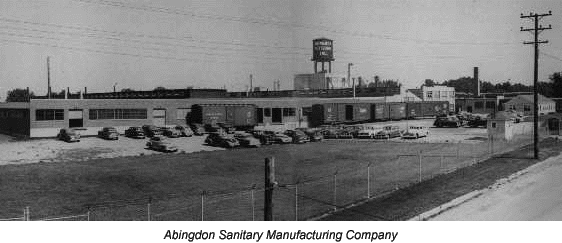 The Abingdon Sanitary Manufacturing Company was founded in 1908 and produced vitreous china plumbing fixtures. The company introduced the first colored plumbing fixtures in 1928 and made all of the fixtures used at the Chicago Worlds Fair in 1933.
To stay in business during the Depression, the company started producing artware in 1934 made out of the same vitreous china. Between 1934 and 1950, over 6 million pieces were produced in 1,000 designs and 149 colors. Clay from Georgia and England, feldspar from South Dakota and ground silica from Illinois were used.

Over 80 percent of the pieces were sprayed, 95 percent made in glossy glaze and in 1941, hand decorating the pieces began. Over 95 percent of the pottery is marked with a mold number and ABINGDON USA. The artware was sold nationwide in fine department stores including Marshall Fields, Gimbals and Wanamakers.
An increase in the demand for plumbing fixtures caused the company to stop producing the artware in 1950. The company is still in business today, part of Briggs Industries, Inc.

What is believed to be the largest museum-owned collection of Abingdon Pottery is housed in the west room of the Old Knox County Courthouse. Two custom cases made from wood 100 to 150 years old were constructed to hold the 400 plus pieces.
The cookie jars in the collection are popular among both Abingdon Pottery and cookie jar collectors. The museum has 20 of the 22 styles of cookie jars produced.
Abingdon Pottery Display Cases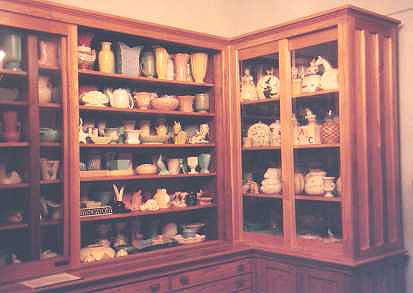 The cabinets the Abingdon Pottery collection is displayed in are a collage of Knox County History. Lowell Mannhardt, Knoxville, designed and built the display cases from an assortment of old wood so the cases matched the decor of the Courthouse.

The case on the left was primarily from a cabinet built into the old Elmwood School, built in 1897. He purchased the cabinet at an auction when the building was converted into apartments. Mannhardt donated his labor to build the case, which was finished in 1994.

Approval was given to build a second case in September 1997. The second case was finished in January 1998.

All that remained of the Elmwood cabinet was two doors, so other wood was needed. To match the first case, white pine, yellow pine and cypress wood was used. The yellow pine came from the old West Drug Store, once located in Galesburg. The cypress was salvaged from the Hawkinson Manufacturing Company building, also located in Galesburg. The white pine came from the original beams in the Knoxville Masonic Lodge, which was built around 1850.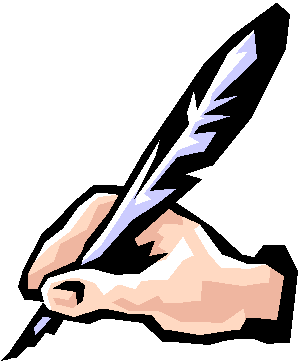 sites@kville.org