Wolf Covered Bridge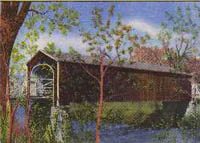 The Wolf Covered Bridge was built in the 1840s. Originally, it just had a wooden deck. The cover was added in 1874. The structure was 234 feet in length and had a span of 102 feet. It was 11 feet wide, leaving room for just one lane of traffic.

The bridge was a showpiece for Knox County, used on the logo for the annual Knox County Scenic Drive. It was listed on the National Register of Historic Places.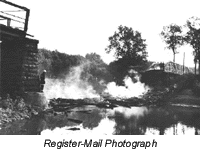 On Aug. 1, 1994, the bridge was destroyed by fire. When firefighters arrived, all that remained of the bridge were the approaches. It had apparently been burning all night, but the call did not come in until 8:05 a.m. A witness reported seeing a glow in the sky at 3 a.m. but nothing was reported at that time.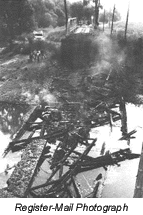 Three teenage boys were arrested for arson. They allegedly confessed to investigators they were high on blotter acid, a form of LSD, and present when papers were set on fire inside the bridge. After a lengthy trial, the juveniles were found guilty on lesser charges and placed on probation. All were under-age at the time of the fire.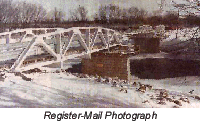 The Illinois Department of Transportation started rebuilding the bridge in July 1998. It was expected to be finished by December, but a shortage of timber delayed work until spring. The new bridge is a replica of the old bridge and cost around $900,000 to complete.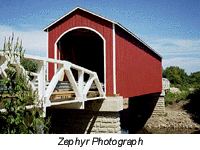 The new bridge was completed in September 1999 and a grand opening ceremony was held on Sept. 25.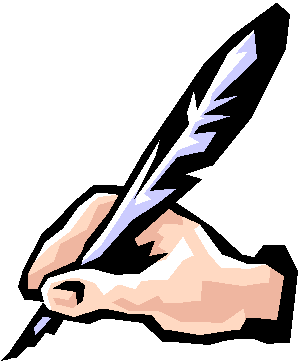 sites@kville.org