Knox County Museum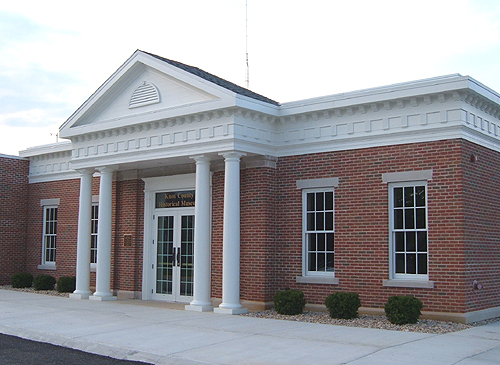 The new building for the Knox County Historical Museum was completed in 2009 and the grand opening was Sept. 27, 2009. It was designed and constructed by Knoxville native Gil Hebard and his wife Mary, who donated the building after it was finished to the City of Knoxville with the stipulation that it be used for a museum. It contains over 2,000 artifacts donated by individuals, families and businesses of the area.

Native American artifacts represent the county's first inhabitants. Uniforms, guns and other military items used by county residents represent their participation in national wars and conflicts. Churches, schools and businesses no longer in existence can be remembered through pictures, books and artifacts.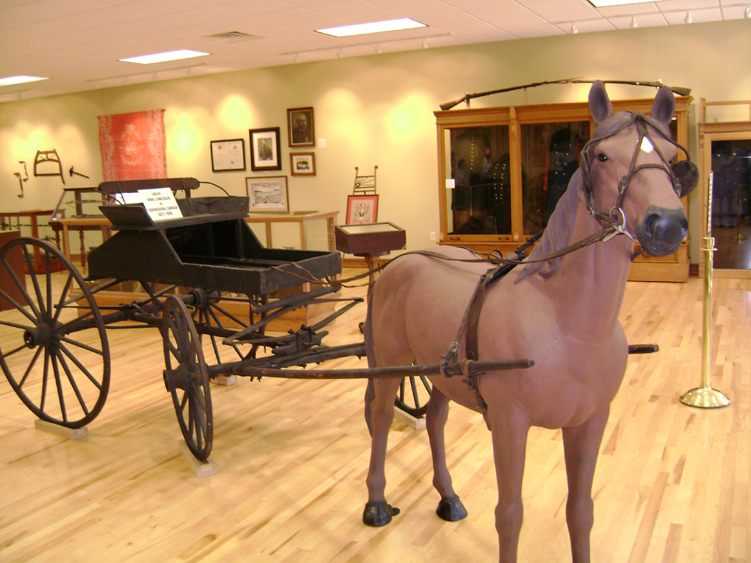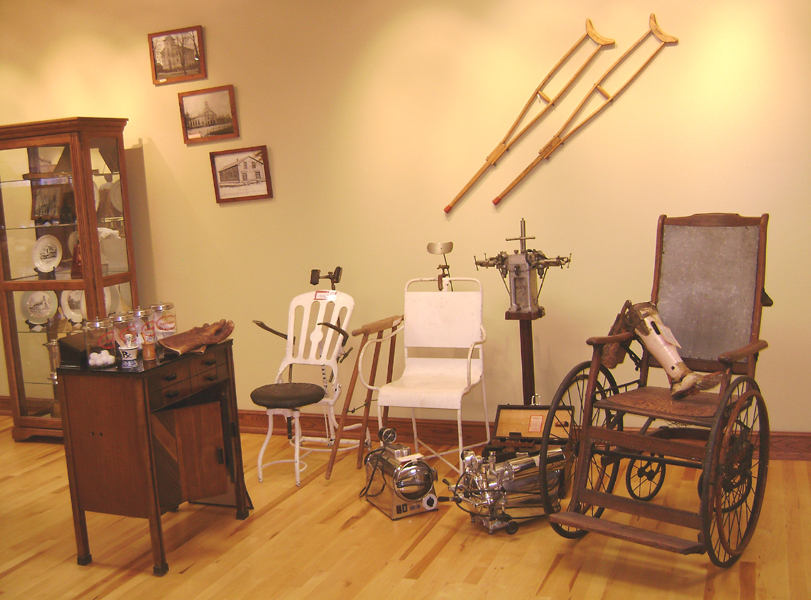 Many antique items reflect everyday life in the 1800's. Some of them are on display in the Old Knox County Jail and the Sanburn Log Cabin. The museum's collection of antique agriculture artifacts and implements is located on the second floor of the Old Knox County Courthouse.
Private tours of the buildings and museum may be arranged by calling 1-309-289-6919 or the Knoxville City Hall, 1-309-289-2814. There is no admission fee but donations are accepted to help maintain the building and artifacts.
The Knox County Museum Collection
Brown Corn-Planter
The Brown Corn-Planter was patented by George W. Brown, a local farmer and carpenter, in 1853. By 1878, his company in Galesburg was manufacturing over 8,000 machines per year.
The Illinois State Flag
This is the prototype for the Illinois State Flag, designed in 1914 by the winner of a state-wide DAR contest and now located in the Henry Knox Room of the Old Knox County Courthouse.
Lincoln Buggy
The showpiece of the museum's holdings is this linchpin buggy that was made by hand in Warren, Ohio in 1828. Abraham Lincoln first used it on Oct. 22, 1858 while traveling from Plymouth to Carthage, IL. during his campaign for the Senate.
Tire Shrinking Tool
This model from the U. S. Patent Office is one of a collection of inventions created by Knox County residents.
Abingdon Pottery
Located in the west downstairs room of the Old Knox County Courthouse is a collection of over 400 pieces of Abingdon Pottery, made in Abingdon, Illinois.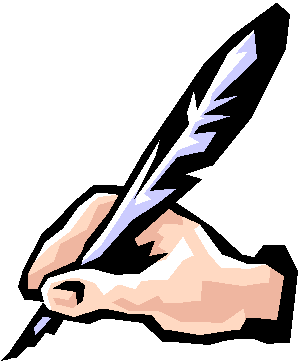 sites@kville.org