Knox County Women "Firsts"

March is Women's History Month and listed here are just a few of the women who have earned a spot in Knox County history Books.
Elizabeth Owen, a widow, was the first settler in Knox County to locate outside of Henderson. She moved here in 1829 with her son and two daughters and settled in Haw Creek Township. Her son, Parnach, surveyed the town of Knoxville and successfully bid on a contract to finish the inside of the first log Knox County Courthouse.
The first case before the Circuit Court of Knox County, in 1830, was a bill for divorce brought by Rhoda Tanner against her husband, John Tanner.
Hester Ann Rude was the first woman arrested for murder in Knox County in 1837. Her brother, Silas Rude, was arrested at the same time for the shooting death of Dr. Valentine T. Dalton, Knoxville. She was later released and her brother escaped before he could be brought to trial.
Mary Ann "Mother" Bickerdyke was a Civil War nurse from 1861 to 1865. She was the only woman at the battles of Lookout Mountain and Missionary Ridge, saw 19 battles altogether, and served under Generals Ulysses S. Grant and William T. Sherman.
Justina L. Ford, born in Knoxville on Jan. 22, 1871, became the first black female physician licensed to practice medicine in Colorado.
Mary Allen West was the first and only woman to be elected Knox County Superintendent of Schools. She served from 1874 to 1882.
In the 1880s, Lillian Honeywell Beall, a professor of mathematics at Hedding College, Abingdon, was the youngest college professor in the United States.


M. Evelyn Strong founded the Galesburg Kindergarten Normal and in 1890 inaugurated a movement to establish a free kindergarten for the poor children in Galesburg.
In 1912, Ella Park Lawrence, Galesburg, initiated a campaign among Illinois DAR chapters to design a state flag. The winning design was adopted by the state on July 6, 1915.
In 1923, an all women's ticket ran for village office in Maquon and defeated the men's ticket by a 2 to 1 margin. Sarah Bearmore was elected Village Board President and Maude Howard, Elsie Hartsook and Susie Simkins were elected trustees.
Bea Swartz was the first woman to serve on the Galesburg City Council in the late 1960s.
Yvonne Tabb was the first Democrat elected to county-wide office in Knox County, winning the race for county clerk in 1970.
Caroline A. (Goltermann) Porter was the first woman to serve on the Knox County Board. She was appointed to fill a vacancy in 1973 and elected to the board in 1974. She was also the first woman to serve on the Knox County Board of Review in the early 1990's.
Elizabeth Jane Randall Pitts was the first woman elected to the Knoxville City Council in 1979. She was the first appointed female mayor in that city in 1994 and the first woman to be elected mayor there in 1995.
Stephanie Genisio became the first female police chief in Knox County when she was sworn in as the East Galesburg Police Chief in February 1996.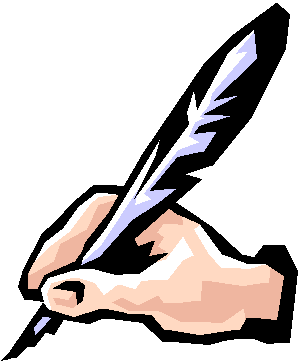 sites@kville.org